Introduction
In a previous post, I presented strategies for sourcing produce in the modern food arena. This post was originally intended to demonstrate the best ways to ethically source the animals in your diet (and that will still come), but during the writing of that post, I kept thinking about and researching reasons why consuming animals properly and ethically is something positive. I consider myself very health-conscious and generally pro-environment, so often when I meet like-minded folks, they are surprised that I consume animals with such enthusiasm.
Despite the questions surrounding animal consumption on human health and environmental sustainability, its popularity in the developed world and the developing world is increasing. For better or for worse, when presented with the option, humans tend to want animals in their diet (save the by-choice vegetarians/vegans, but even my vegetarian friends admit bacon smells good). There is even evidence that hominids (human ancestors) have been consuming animals for up to 3.39 million years, and that increasing the amount of nutrient-dense animal tissues in hominid diets may have played a significant role in their evolution to modern humans.
Animals can be a rich source of nutritious food with their meat, fat, skin, bones, and organs. One piece of meat isn't the same as any other piece of meat, however, in terms of quality and in environmental impact. This idea must be explored to truly reap the benefits of animal consumption, while minimizing harm to yourself, the environment, and to the animals we consume. As with anything, I have discovered and re-confirmed over the years that there are good and less-than-ideal ways to go about eating animals. Heck, due to the less-than-ideal ways, I took up vegetarianism from age 17-19! I started eating animals again to gain more muscle (it worked), and have since learned how to affordably source high-quality and ethically produced animal products so I can consume animals in peace (that was supposed to be this post!).
So, before the post on how to best source your animals if you choose to consume them, I'm going to present my thoughts on "Should Humans Eat Animals?". This conversation will revolve around the arguments against eating animals.
Why Shouldn't Humans Eat Animals?
I mean, I get it; when you really think about eating animals, it does seem cruel and gross. You're killing some pretty cute and interesting creatures, and there's blood and guts and butchering. If we don't have to eat animals, as ethical beings, why would we? Humans can obviously survive without eating animals (even I did for two years), but there is the question of whether we can fully thrive without animals, and the role of the predator-prey relationship in the ecosystem. The three main issues that people have with eating animals are
Animal consumption might be bad for human health, and we don't need it, and are better off without it
Animal production is extremely resource intensive
Animal cruelty is wrong
These arguments parallel the three main arguments in Lierre Keith's, The Vegetarian Myth, but are my own take of them. This book has its drawbacks (see the Amazon reviews), but it did help me to organize my thoughts and reaffirm why I consume animals, and for that I am grateful.
All of these issues have elements of truth to them, but they are entirely context dependent. Generally, they are arguments against industrial agriculture  and factory farming or concentrated animal feeding operations (CAFOs), and not specifically consuming animals in and of itself. Let's take a look at each argument and analyze when the criticism is warranted and when it isn't.
The Human Health Argument
Not everyone believes this, but there is an undercurrent in some circles that meat is "bad" for humans, and they point to certain studies showing that there is an increased risk for heart disease and cancer for meat eaters compared to vegetarians/vegans. Well, a lot of the studies showing negative health implications are correlational (example 1, example 2), and don't provide a specific mechanism, or even differentiate between different qualities of animal products. There are also recent (also correlational) studies that do not observe an association between animal consumption and heart disease or cancer. The studies that do find a link suggest that it is heavily processed meats causing the harm, or potentially the overcooking (charring) of animal products, and not animal products in general (think blackened BBQ'd mass produced hot dogs vs. pastured chicken and grass-fed beef).
OK, so animals are not implicitly "bad" for us, but why kill an animal if we can get everything we need from plants? Compared to animal products, there is much less protein in plant sources. The protein from plants/seeds is notoriously hard to digest and actually use (low bioavailability), and most plant proteins do not contain all nine essential amino acids. So without animals, you'll get less protein overall (calories being equal), and your body will have to work much harder and less efficiently to use the protein it does get. Also, there's a decent amount of minerals in legumes and nuts, but the high phytic acid content in these foods lowers the absorption effectiveness. On top of that, plants don't provide the essential omega-3 fatty acids in animal form(plant form – ALA, animal form – EPA/DHA). Our bodies have to convert plant omega-3's (flax, chia, etc) to animal form, and humans are tragically inefficient at that conversion. Same goes for vitamin A (plants – beta-carotene, animals – retinol), and several other nutrients. And straight up, there just is no plant source for vitamin B12.
Just 1 oz of beef liver provides 95% of daily vitamin A requirements in animal form, 277% of vitamin B12 requirements, and a solid smattering of complete and easy to use proteins and absorbable minerals, all for less calories than a typical apple. That is potent stuff.  If you choose to completely forgo animal products, you'll survive, but it'll be tough to thrive.
There are definitely negative health effects resulting from the use of antibiotics in CAFOs, and also the use of growth hormones, but that's a knock on industrial agriculture, and not simply eating animals. In a natural and/or organic situation, consuming animals is healthy and beneficial for humans.
The Sustainability Argument
There are also many environmental sustainability arguments to suggest that humans should avoid animal products. Indeed, at first glance, meat-based diets consume much more energy than plant-based diets. I have been led to believe by various sources (example) that the drastic negative environmental consequences of animal consumption is a direct result of industrial agriculture, monocultures, grain-feeding, and their heavy reliance on fossil fuels. A manner of raising animals that mimics nature can result in healthier animal products, and a healthier ecosystem supporting that production.
The discussion of food sustainability is a very complex subject in general and beyond the scope of this post, so here's an extreme example: raising beef on a natural grassland where they eat nothing but grass (that humans do not compete for) is much more sustainable than raising beef in a desert where they are fed monoculture products fertilized with fossil fuels such as corn and soy. Seems obvious enough, yes? Context is very important here. A better look at this subject is taken by George Monbiot.
Some questions about the sustainability of ten billion or more humans eating animals on a daily basis are still very valid however. My take? Eat the whole animal – meat, skin, bones, organs, and all. Don't waste a thing. Also, since there's about 200 million bugs in the world for every human, perhaps we should start taking a better look at them as a source of food. They look pretty nutritious! (Although perhaps a bit high in Omega-6…). Another idea would be to lower our intake of animal products while keeping the quality as high as possible. I'd be on board for that.
The Animal Cruelty Argument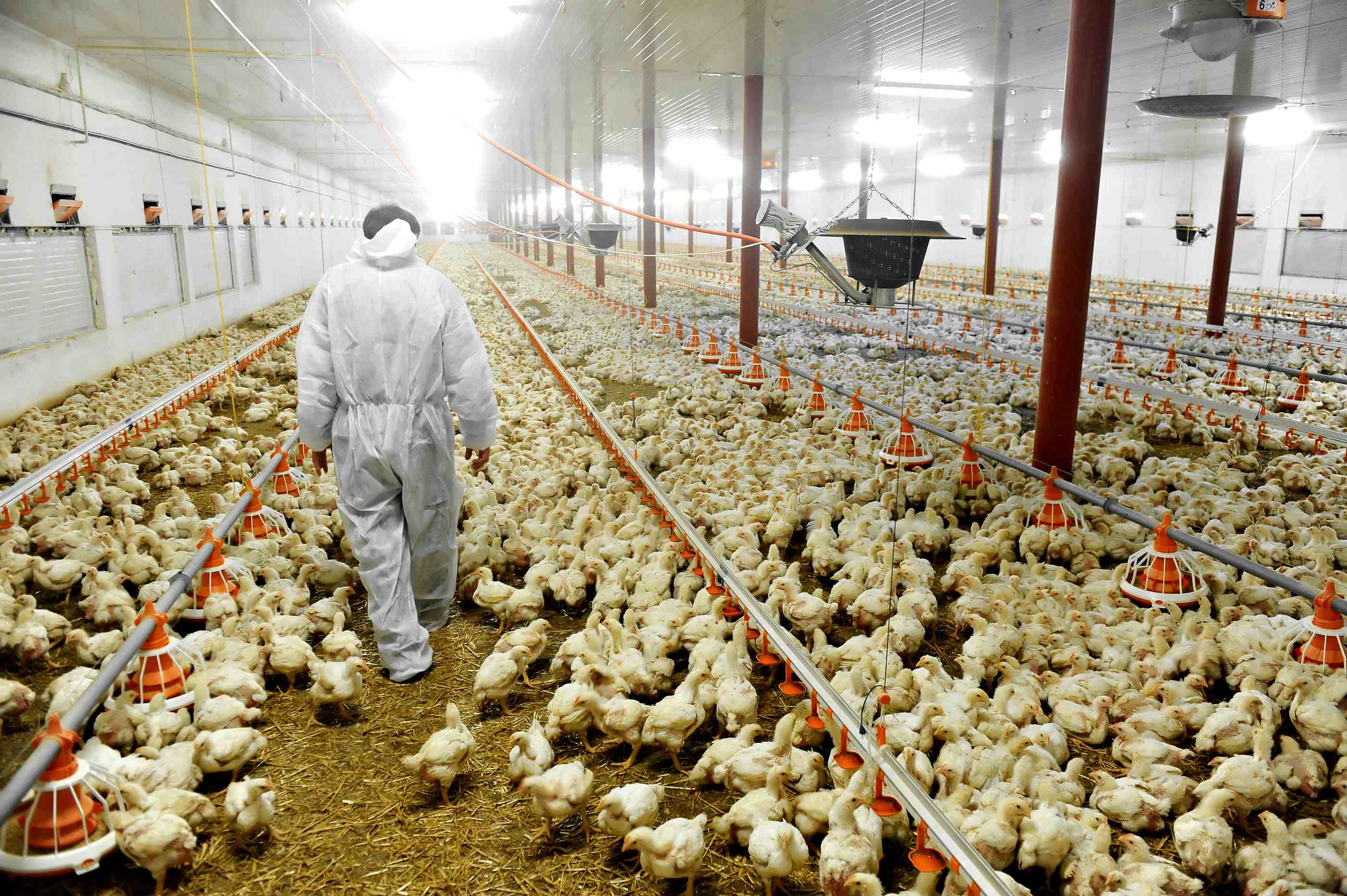 The image above is unnerving. It doesn't look right. These chickens are cramped together, fed antibiotics and growth hormones, and get no access to the outdoors. I would definitely not want to work there, and would rather not consume the products an operation such as this produces.
What about a situation like the photo below?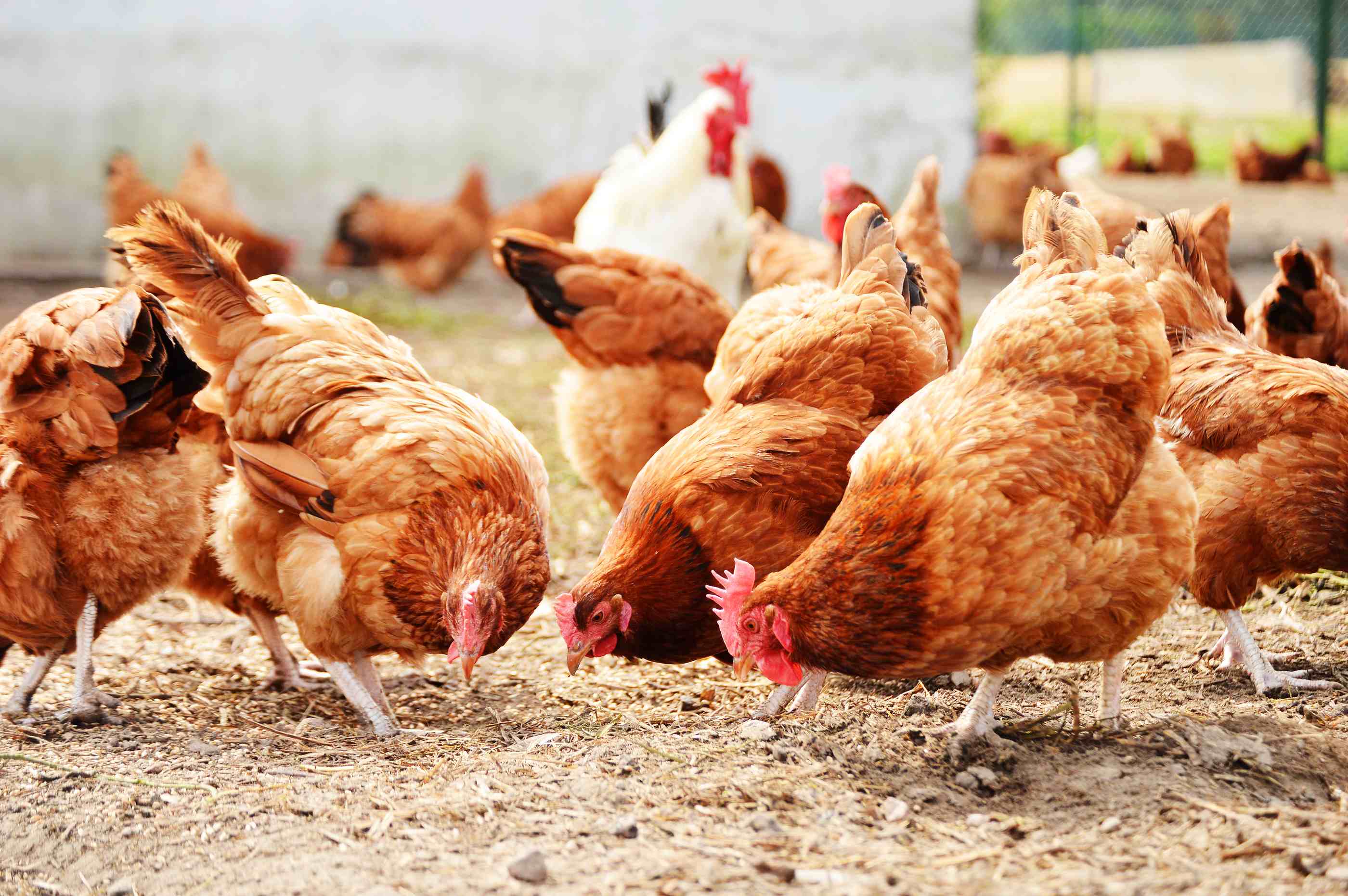 This one I can get behind. I spent a month at The Solar Barn in New Zealand, and the chickens were indeed looking like the second picture. When animals are treated as they are meant to be treated, there isn't that much suffering. There is some, obviously, as the animals have to be killed before eating, but their lives up to that point are lived the way chickens want to live: roaming around outside and eating anything they can snap up (honestly, chickens will eat anything, including other animals! Mostly bugs though). Cattle and goats out to pasture are doing their thing. They're OK! And when it comes to wild game, hey, those animals are fair game for you OR the wolves/cougars/bears. They're going to get eaten one way or another. That is simply the ecologically sound predator/prey relationship.
It's not pretty to think about killing animals, but that is what happens in nature and there is no getting around it. At The Solar Barn I took part in killing and cleaning turkeys and was surprised at how comfortable I was with it (I had no prior experience with this). They died quickly, and I was relaxed and at peace while I plucked off their feathers. We ate one, and it was delicious and nutritious.
Something I have come to accept about life is that for me to live, something else has to die. Even vegetarians/vegans are responsible for death. The corn, wheat, and soy in their diets come from monocultures. These monocultures are placed where there used to be a diverse ecosystem that was completely destroyed to make room for one crop. Water is usually irrigated from rivers and lakes which causes a multitude of death as well. There just is no living without death. That's not good or bad; it just is what it is. When you die, micro-organisms and insects are going to eat you. They'd do it now if they could, but you and your immune system stop them. Do we judge them for that?
Conclusions – My Answer
So, back to the question: Should humans eat animals?
My answer: For optimal health, yes. The majority of humans should have at least some amount of animals and/or animal products in their diet. The amount varies by individual. I concede that there might be humans who are genetically better equipped to thrive on a purely vegan diet, but that does not appear to be the case for the majority of us.
This doesn't necessarily mean t-bones and baby-back ribs every night for every human on the planet. If we're destroying the environment and creating miserable lives for the animals involved, it's not worth it. The goal is to find a balance between the reality of our nutritional needs, the inescapable limitations of our planet, and our diligence in the ethical treatment of the animals we consume. Industrial agriculture and CAFOs are clearly failing in this regard, so what are we to do?
Next post on this topic I will share with you the ways I have found to affordably source animals that are healthy, more sustainable, and were treated well. Plus, the stuff is divine.
Until then, eat well my friends.
And please readers, I would love to hear your comments or questions. Please leave them in the comment section below. 
– G