Graham Ballachey – Writer/Site Administrator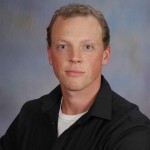 Why hello. I'm Graham. I was born in Brantford, Ontario, and growing up I also lived (in order) in Montreal, Quebec; Burlington, Ontario; and Calgary, Alberta. I then attended the University of Victoria in Victoria, British Columbia where I majored in physics amongst other sciences. After that I moved to Ottawa, Ontario, where I earned a Master's degree in mechanical engineering at Carleton University. After grad school, I relocated to where I am now: Vancouver, British Columbia.
I'm truly passionate about learning and sharing knowledge on how to optimize the human experience in our modern world. I've worked with Science Venture and Let's Talk Science as a science instructor, spent time on an energy and food self-sufficient farm in New Zealand, worked as an Energy Consultant with ClearLead Consulting, was a full-time Energy Manager at Tree Island Steel, and am now beginning a career in mechanical engineering. As a primal/paleo-influenced health and fitness buff, I also love to spend time learning and experimenting with ways to live a balanced lifestyle that optimizes performance and well being.
Contact Email: gballachey@gmail.com
Chris Fleming – Editor/Writer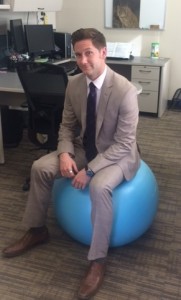 Chris Fleming hails from Nanaimo, BC. He attended the University of Victoria where he majored in Political Science and Economics. After university came the call of civil service, working for the Department of Justice and the Canadian Nuclear Safety Commission within the federal government in Ottawa, ON, and the Ministry of Energy in Edmonton, AB. He has since moved to Victoria, BC, where he works for the provincial government.
Chris has a passion for learning and writing and has graciously offered his editing and writing skills to Sustainable Balance.
Chris Gordon – Writer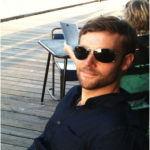 Chris grew up in Vancouver, British Columbia and attended the University of Victoria where he majored in History.  From here he followed the love of his life to Melbourne, Australia, where he was eventually drawn to the study of law because of its pervasive influence and intellectual depth, not to mention the prospect of being the butt of all those great lawyer jokes. Chris is currently practicing as a lawyer in Melbourne but hopes to make his way back to the idyllic west coast of Canada one day soon. He is passionate about health and fitness, and particularly relishes his Saturday morning bike ride.
Chris has had an inquisitive mind from a young age and can't help himself from asking the big questions, as much as he wishes he could ignore them sometimes. Before his current job, Chris worked in a variety of jobs hoping to find that elusive 'calling'…he is still looking. Along the way, he has met a myriad of people from all walks of life and he has learned a lot about himself and life in general in the process. As he gets older, he has realized that life has few easy answers and he is increasingly convinced that the greatest things in life are the simple pleasures, a cliché that has turned out to be true. He hopes one day to live in a cabin in the woods surrounded by his closest friends.
Geordie Gordon – Writer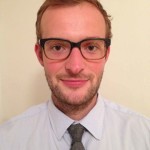 Geordie is an Urban Planner currently living in Toronto, Ontario.  He attended the University of Victoria, where he earned a B.A. in Geography. From there, he moved across the country to Toronto where he completed a Masters in Planning at Ryerson University with a focus on Urban-Waterfront connectivity.  An avid cyclist, Geordie is interested in many urban issues, particularly those that affect peoples' quality of life.
Pam Lincez – Writer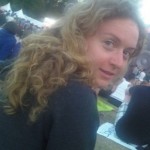 Pam is a 4th year PhD candidate in Microbiology and Immunology at UBC in Vancouver, BC where she is busy researching a new target for type 1 diabetes therapy. Her undergraduate studies in Biochemistry and Biotechnology, work in various research labs from academia to industry and participation at a variety of science conferences have exposed her to a diversity in scientific thought. Her participation in the Banff Science Communications Program and many science outreach programs including Science Rendezvous and  Let's Talk Science have inspired her to communicate science from all fields. She shares her love for perfectly awkward science on her website The Big Brain Dump and she is as her Twitter handle @PamLincez describes – a futurist, realist, optimist and traveler.
Sebastian Abboud – Designer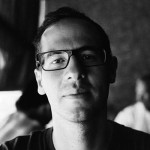 Sebastian Abboud is a graphic/web designer who lives and works in Nanaimo, BC. He has extensive experience in design and typography, and helps out with Sustainable Balance when he can.
Check out his other work at www.sebastianabboud.com.
Featured photo courtesy of Mats Remman.