The transportation options available to you will likely vary, depending on where you choose to live. Someone living in a rural or suburban area may be limited to driving, whereas those that live in more dense, urban areas usually have an array of options – driving, yes, but also walking, cycling, and public transportation. This article will focus on the benefits of increasing 'active transportation' options– specifically cycling, as they relate to city planning issues in urban centres.
As more and more people choose to reside in urban areas, issues such as traffic congestion and public transportation have come to the forefront of municipal debates. It is no surprise that Canada's largest urban centers – Toronto, Montreal, and Vancouver – are also the most congested.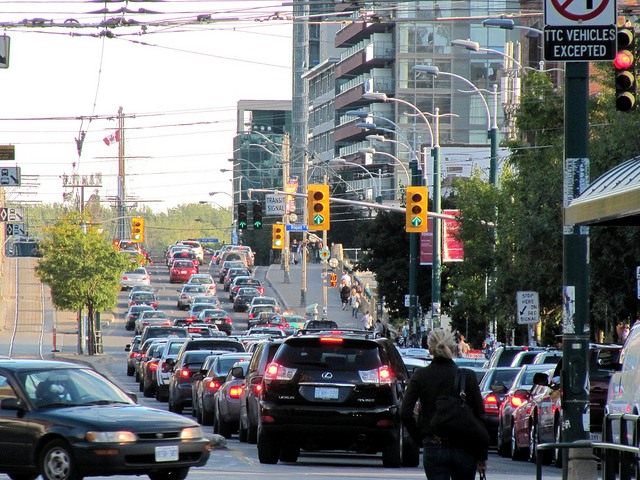 What is somewhat surprising, to me at least, is that they are some of North America's most congested cities. Different surveys posit different results, but there is a consensus that Vancouver and Toronto are especially bad.  At an average of 82 minutes per day, Toronto ranks as having one of the longest commute times in North America. Vancouver's congestion is measured as being second only to Los Angeles within North America.
Transportation issues are quality of life issues. 82 minutes per day devoted to commuting adds up to nearly two weeks per year spent commuting. In addition to quality of life, there are significant economic impacts of traffic congestion. The Toronto Region Board of Trade has estimated the lost productivity at $6 billion annually, and is projected to grow to $15 billion by 2031 if nothing is done to solve congestion.
While there are large-scale public transit options to deal with traffic congestion (such as building new subways), there are also smaller-scale solutions that I will look at in-depth here.  Expansion of the active transportation network can often be achieved at a fraction of the cost of large-scale projects, and have a noticeable impact on congestion while fostering positive impacts on population health and urban air quality. Engendering these changes often requires more than simply building the infrastructure, however. Changes in attitude about other modes of transit are required.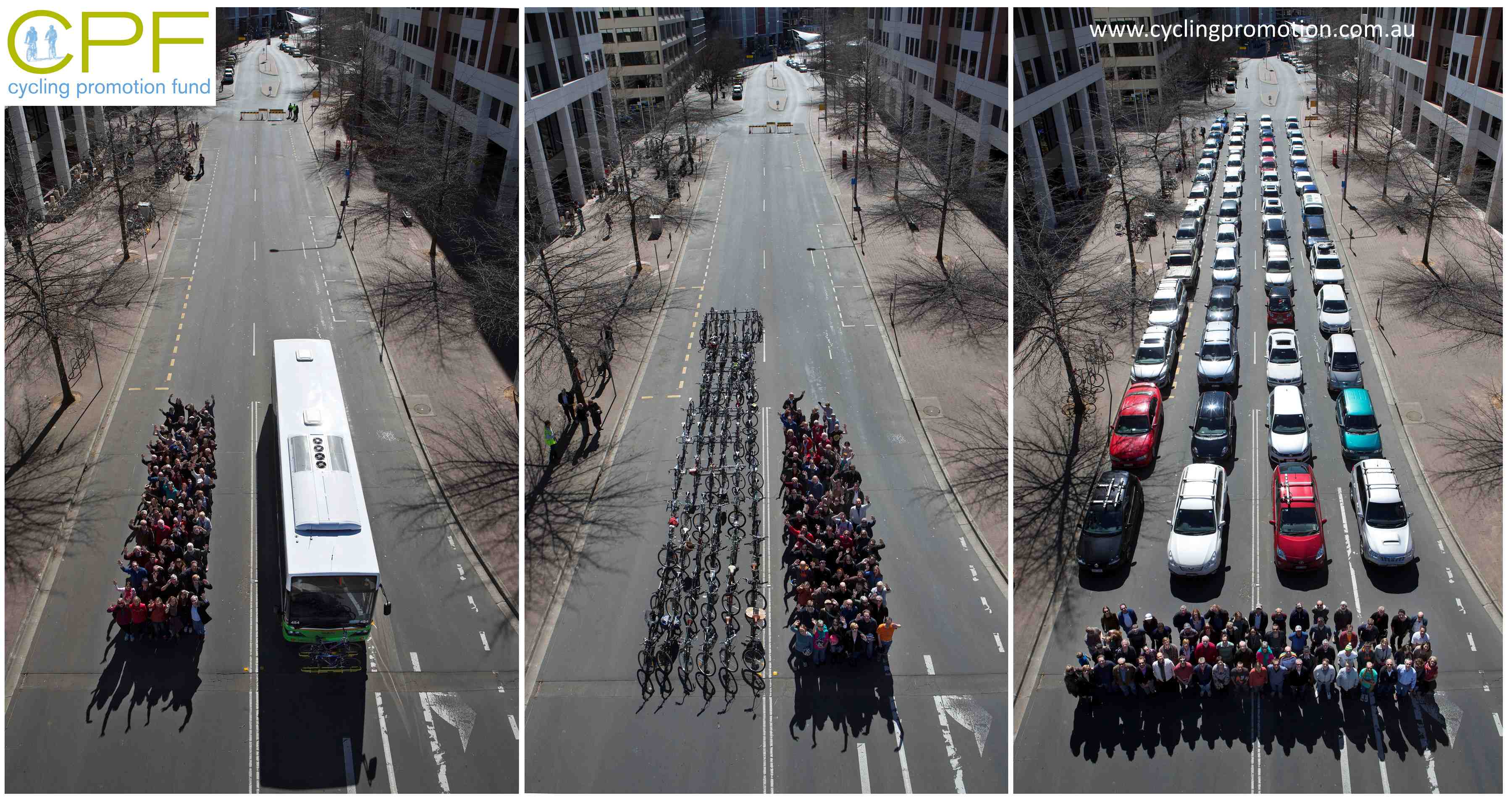 Cycling is arguably the oldest form of transportation still in wide use (you don't see that many horses on the streets these days), predating the invention of the car by nearly 70 years. However, the rise of the automobile in the early 20th Century relegated the bicycle to primarily recreational status in North America. More recently, there has been a concerted effort by various groups (citizens, activists, politicians) to encourage cycling as a form of transportation, and its uptake has been aided by rising fuel costs, road congestion, and the expanding waistlines of the population.
Yet, cycling continues to account for a very small share of commuters in urban areas. In 2011, cyclists accounted for just 1.8% of commuters in Vancouver, and 1.2% in Toronto. Drivers make up close to 70% of commuters in Toronto and Vancouver, which is close to the national average of 74%.
Compared to a city such as Copenhagen, the differences are striking. Over one-third of commuters are cyclists in Copenhagen as of 2012, with a goal of increasing that number to 50% by 2015. Copenhagen was not always so bike-friendly (although it does have a strong historical association in the country). It too experienced a love affair with the automobile in the 1950's, and 1960's that saw ridership decline. The energy crisis of the 1970's hit Denmark especially hard, and was the impetus to effect a change in culture. Active encouragement of cycling was a government priority, and the outcome of that effort can be seen in the present-day popularity of cycling as a means of transportation.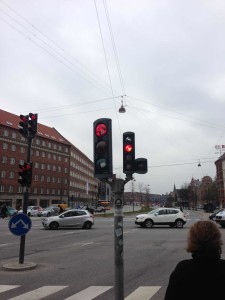 Why the difference? A large part of the popularity of cycling in European cities has to do with it being a part of the culture there, which is lacking in North America. North American cities also experienced a post-WWII population boom that fueled suburban, car-dependent settlement patterns. Cycling often did not factor in to North American settlement patterns, so cities often need to be retrofitted with cycling infrastructure.
The provision of cycling infrastructure can have a significant impact on citizens' behavior. The reason most often cited by people unwilling to cycle is that they feel it is unsafe. A survey conducted in Ontario found that over half of citizens would like to cycle more, and that additional separated bike lanes and other infrastructure would be the most effective at getting more people on the road as cyclists. A significant majority (70%) agreed that the province should include walking and cycling in its $30-billion long-term plan to improve transportation infrastructure.
The case of Vancouver can best illustrate the results of building more cycling infrastructure. Vancouver is often seen as a leader within North America when it comes to building cycling infrastructure, despite the fact that between 2009 and 2013, Vancouver added just 6 kilometers of protected bike lanes. Nevertheless, when you compare bicycle trips made across the Burrard Street Bridge (a major artery into downtown and the site of some of those 6 km of protected lanes) between 2009 and 2014, there was an increase of 65,000 riders. It is important to note that building a cycling network takes time, and that ridership numbers increase as network connectivity increases.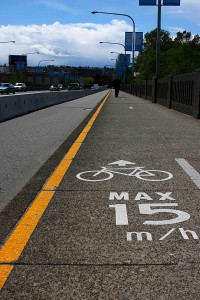 Canadian cities are likely never going to achieve the level of active transportation seen in cities such as Copenhagen and Amsterdam. However, the level of active transportation currently undertaken in Canadian cities has room for improvement. Change doesn't happen overnight.  Attitude changes can take a generation, which is all the more reason to start making those changes now.
*Featured photo courtesy of Justin Swan.